Recently viewed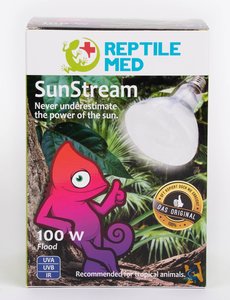 Reptile Med Tropical Mercury Vapor Bulb 100 Watt
C$

82.99

Excl. tax
In stock (2)

Unit price: C$0.00
Specifications
Delivery time:
1-5 Business Days OR Same Day Pick up
Information
Reptile Med SunStream 100w is the ideal UVB light source for Tropical species such as Chameleons, Tortoises, Geckos and more!
Similar to MegaRay bulbs, this bulb projects a wider light ray than other mercury vapor bulbs. This bulb emits UVA UVB and infrared, so it provides your tropical reptiles the necessary UVB they need to process calcium while also giving off some heat.