Posted on
By Zoo Med Laboratories, Inc.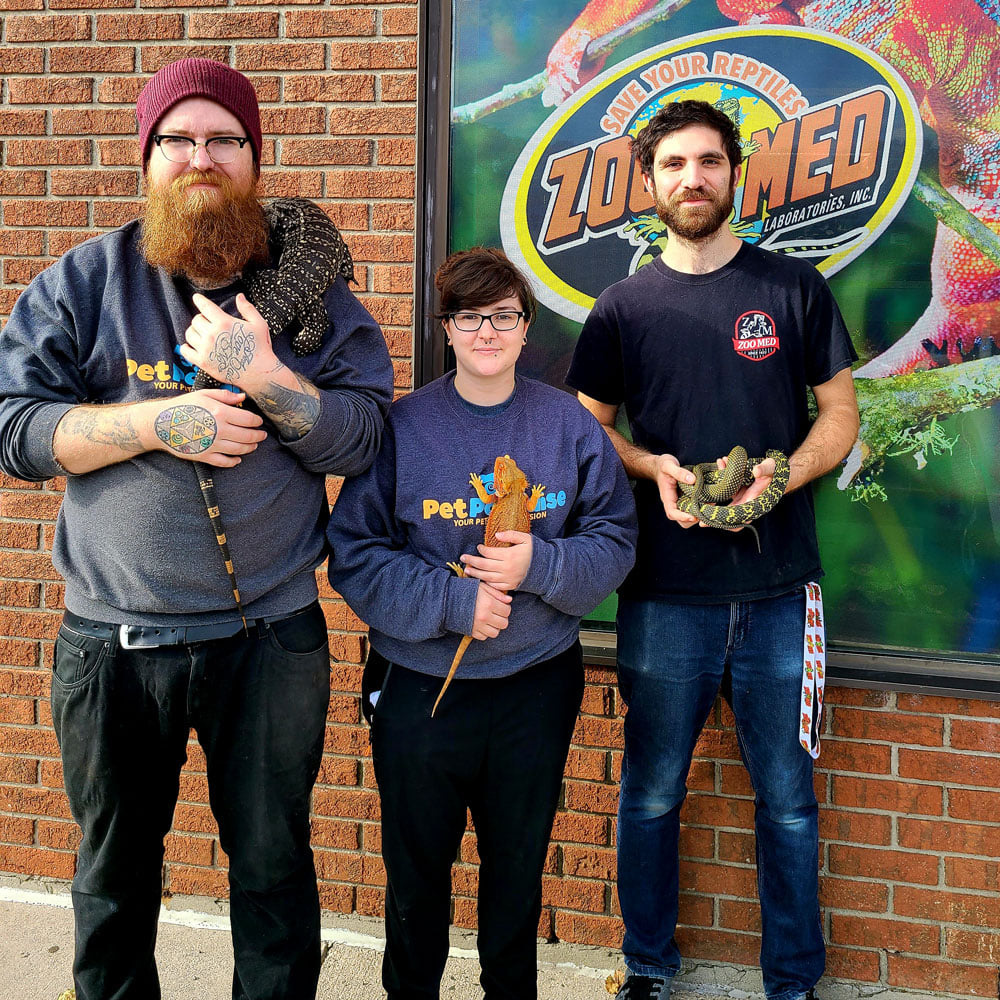 Every month, Zoo Med Laboratories, Inc. features a store of the month and for November, Pet Paradise was chosen! Check out the article they wrote featuring us.
Thanks, Zoo Med Laboratories, Inc.!
By Zoo Med Laboratories, Inc.: Our November store of the month feature is
Pet Paradise
, located in London, Ontario, Canada. Original owners Margaret and Jessie Rubio opened the store in 1995 with a vision to offer quality pet products, animals, and customer service to the London area. Fast forward to spring of 2018, current owners Dan and Michelle Wright purchased the London location.
This full line pet store specializes in reptiles and aquatics while still catering to bird, small animal, dog, and cat owners. It is a destination for hobbyists that are looking for rare and unusual reptiles, amphibians, and fish.
Pet Paradise continues to evolve with the fish and reptile hobby and industry. Newest industry trends including bioactive and live planted terrariums, vivariums and Paludarium setups are always on display and recommended to clients. This is clearly visible with the wide variety of tanks including live plants, bioactive setups and excavator clay displays that house the store animals.
Fish and Reptile manager and long-time employee Jonathan Reid has loved the fascinating world of reptiles from a very young age. Growing up in different countries, Jonathan was exposed to reptiles from different regions including Lebanon and Australia. While he's not mountain biking, hiking, herping, or working, he enjoys the company of his three cats at home.
Jonathan successfully helped Pet Paradise successfully breed many species of colubrid snakes (his personal favourite to work with), bearded dragons, chameleon geckos, leaf tail geckos, cribos, egernia, chahoua geckos, leachianus geckos and more. He hopes to expand the store's breeding animals, but he also stocks a wide variety of other lizards and snakes, amphibians, tortoises, aquatic turtles, box turtles, scorpions and arachnids. The newly renovated fish room prides itself on many species of rare fish that true fish hobbyists seek while still offering many of the common kept fish for beginners.
Pet Paradise sells a huge variety of feeders including crickets, worms, rodents (live and frozen) and quail eggs are offered to clients to satisfy their pet's needs. Frozen quail, chicks and rabbits are also available.
Animal and product knowledge is a big focus at this store and many of the long-time staff including Jonathan, Byron and Jess are always prepared to answer customer questions and make suggestions. Local classrooms are regular visitors to the store to learn about these fascinating animals.
The next time you are in the London area, be sure to visit Pet Paradise and chat with their knowledgeable staff to learn about these amazing animals and their environments and care.
Visit Zoo Med Laboratories, Inc. Facebook page here.