Locations & Contact
PET PARADISE ~ LONDON, ON
Pet Paradise, in London, Ontario, was founded in 1995. Our mission is to have a wide variety of quality products available to you for dogs, cats, fish, small animals, reptiles and birds, all while ensuring your experience is the best that it can be. We are continuously updating the store to ensure the best experience for our customers and animals. We've partnered with local adoption agencies to help find animals in need of new homes; check out our Discover More page to learn more about our adoption partners. Our fish and reptile departments have been greatly expanded and now include a breeding program for some of our reptiles. Did you know that we are famous for being one of the largest suppliers of fish and reptiles in the Southwestern Ontario area!? Visit us to see for yourself!
Visit Our London Location
1080 Adelaide Street North
London, ON N5Y 2N1, Canada
Hours:
Monday-Saturday 9:30am-8pm
Sunday 11am-6pm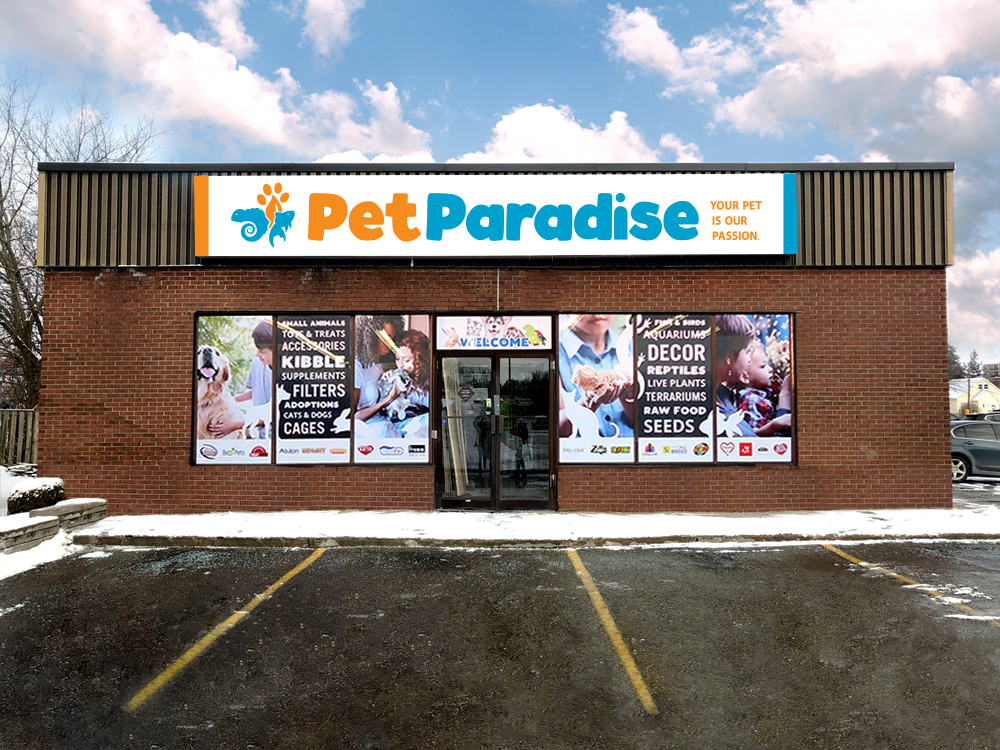 PET PARADISE EXPRESS ~ CAMBRIDGE, ON
Located in Cambridge, Ontario, we are a full-service exotic pet store with a large selection of reptiles, fish and all the products to care for them. We have over 60 tanks of fresh-water fish, and 56 terrariums with reptiles and amphibians waiting to say hello to you. We also carry creepy crawlies like tarantulas, scorpions and more! Don't see what you are looking for? We may be able to special-order products that are not available in-store, and we can bring products to Cambridge from our London location (and vice versa). See you soon!
Visit Our Cambridge Location
124 Bishop St. N. #2
Cambridge, ON N3H 2K1, Canada
Hours:
Monday-Saturday 10am-7pm
Sunday 11am-5pm