Recently viewed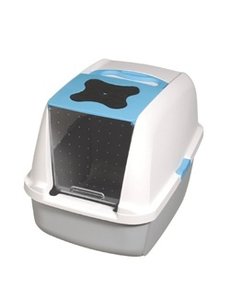 Catit Hooded Cat Litter Pan
C$

59.99

Excl. tax
In stock (1)

Unit price: C$0.00
Specifications
Delivery time:
1-5 Business Days OR Same Day Pick up
Information
The Catit Hooded Cat Pan provides privacy while retaining the litter inside the pan. The large hood lifts up for easy access for cleaning, while the built-in bag anchor helps keep the bag open and frees hand for scooping.
The carbon impregnated filter effectively traps and removes litter box odors. Replacement carbon filters sold separately.
Key Features :
With removable clear door and replaceable carbon filter.
Dimensions (pan) : 57 cm L x 46.5 cm H x 39 cm W (22.4 in x 18.3 in x 15.3 in).
Dimensions (door opening) : 26.5 cm H x 24.5 cm W (10.4 in x 9.6 in)