Recently viewed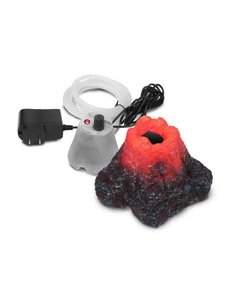 AQUATOP Volcano Bubble Ornament W/ LED Light
C$

44.99

Excl. tax
In stock (1)

Unit price: C$0.00
Specifications
Delivery time:
1-5 Business Days OR Same Day Pick up
Information
Easy to use 5.5" Volcano ornament. Simply attach to air pump (Sold separately) via airline tubing and place inside aquarium. Includes a LED light for a glowing molten lava effect.


Features:
Glowing molten lava effect
Increases surface agitation & oxygenation
Helps release carbon dioxide build-up
Fits standard airline tubing
For use in all aquariums
Dimensions:

Length: 4.5"

Width: 5.5"

Height: 3.5"