Welcome to Pet Paradise
Pet Paradise, in London, Ontario, was founded in 1995. Our mission is to have a wide variety of quality products available to you for dogs, cats, fish, small animals, reptiles and birds, all while ensuring your experience is the best that it can be. We at Pet Paradise are dedicated to educating current and potential pet owners on the care and requirements of all pets. We are famous for being one of the largest supplier of fish and reptiles in the Southwestern Ontario area! Stop by today to see for yourself at either of our locations!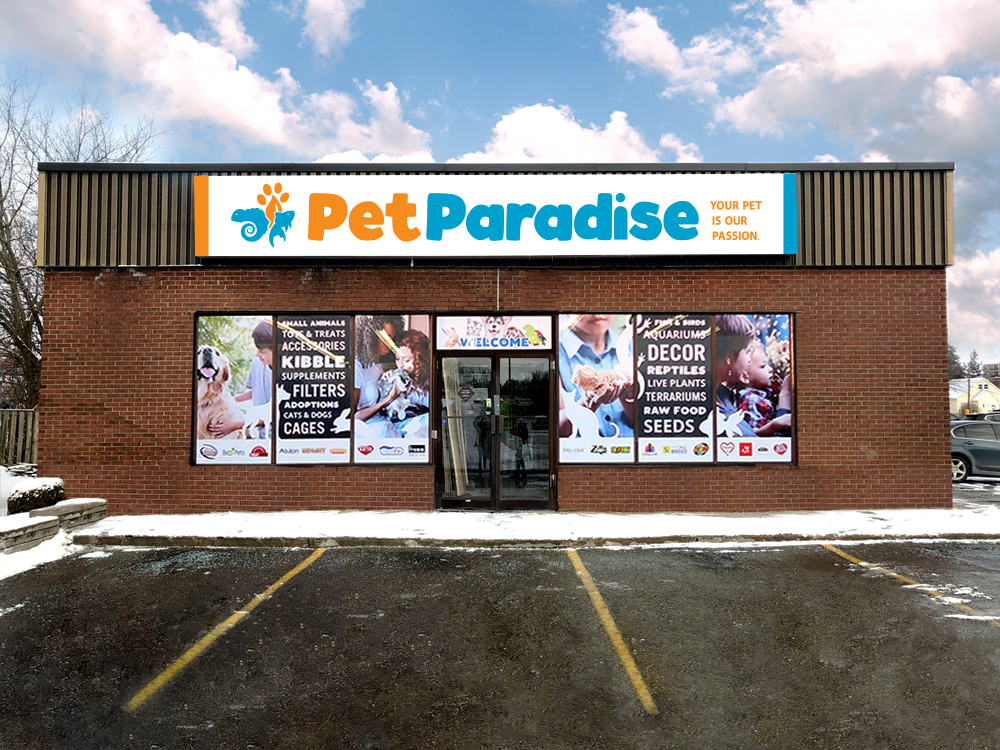 London, ON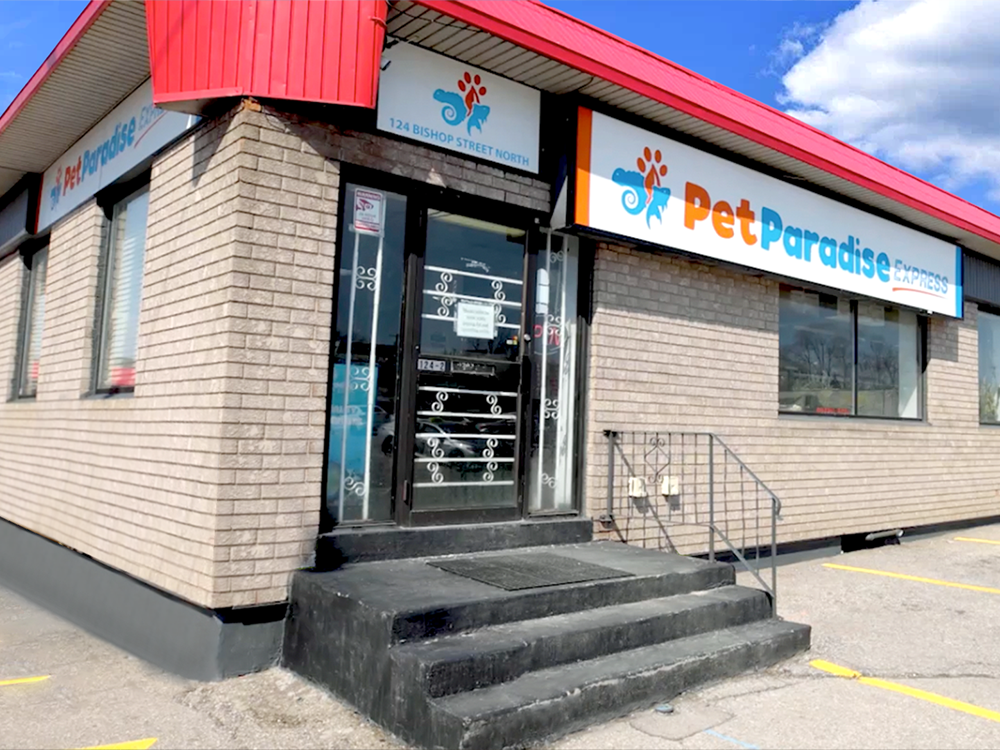 Cambridge, ON
Customer Appreciation Event | August 19th - 21st
Join us in London on August 19th - 21st for our Customer Appreciation Event at Pet Paradise!
Vendors Providing Tents

This & That (Rep will be here Saturday)
Exo Terra
Revenue from the BBQ Fundraiser & Raffles will be donated to Little Res Q

Rep will be there Saturday at 12pm
About Little Res Q
The Little RES Q has been operating since 2008. In this time, we have managed to do the following with the help of our supporters and volunteers:
Match over 2000 turtles with forever families
Develop a workable plan for all future turtles who cannot find homes
Partner with local businesses to create RESQ Adoption hubs across Ontario
Accept surrenders and work with local shelters that cannot support turtles and other reptiles
Actively help Ontario's Invasive Species
Plan in partnership with the University of Toronto
Provide for over 300 reptiles when working at maximum capacity
Support foster reptiles and their foster families across the GTA
Educate about the risks and rewards of reptiles and their care
Rally together to speak up for reptiles in need
RAFFLES RAFFLES RAFFLES
Reptile
$150 Zoo Med Product Credit
Exo Terra Enclosure - Customer picks 18"x18"x24" OR Smaller
Fish
Fluval Flex 32 Gallon - White
Aquatop Pro LED - Customer Picks Size
Dog
Gift Basket
Cat
Gift Basket
Small Animal
Gift Basket
Bird
Prevue Hendry Bird Play Stand
SALES SALES SALES
Reptile
20% Off Exo Terra Terrarium
25% Off All Other Exo Terra Products
25% Off All Zoo Med Products
20% Off Repashy Products
20% Off NewCal Products
20% Off All Reptile Livestock (Excluding Tortoises & Turtles)
10% Off All Tortoises & Turtles
20% Off All Decorative Stone & Rock
20% Off All Driftwood & Branches
Fish
25% Off Fluval Products
25% Off Marina Products
25% Off Aquaclear Products
20% Off Sera Products
20% Off Aquatop Products
20% Off 2HR Aquarist Products
20% Off SaltyShrimp Products
20% Off GlasGarten Products
20% Off All Decorative Stone & Rock
20% Off All Driftwood & Branches
Dog
25% Off DogIt Products
25% Off Sentry Flea Products
25% Off Zeus Dog Toys
25% Off Nosh Dog Toys
20% Off This & That Dog Treats
20% Off All Other Dog Toys
20% Off All Dog Beds
25% Off Nutrience Dog Treats
$5.00 Off Nutrience 2.27kg Dog Food
$10.00 Off Nutrience 5kg & 10kg Dog Food
Cat
25% Off Cat It Products
25% Off Sentry Cat Products
25% Off Nutrience Cat Treats
$5.00 Off Nutrience 2.27kg Cat Food
$10.00 Off Nutrience 5kg Cat Food
Small Animal
25% Off Living World Products
25% Off Hagen Food
Bird
25% Off Living World Products
25% Off Hagen Food
20% Off All Other Bird Toys