Reptile Tracking App
Husbandry.Pro
The All-In-One Reptile Tracking Software

This all-in-one reptile tracking software is designed to assist you in keeping proper husbandry records, whether in a small or commercial environment. Built with the notion that all users are different, and will use the software in different ways, Husbandry.Pro allows you to configure and change how the software is used in dozens of different ways. Most features can be turned off, so you aren't bombarded with a system that is too complex to use effectively.
Features:
Created to manage from 1 to dozens of species.
Document who you purchased your reptiles from, their genetics, create a genetic lineage, and more.
Weight charts that show the relationship between feedings and weight gained by your animals.
Feeding reminders (configurable per animal). The system also creates a feeder pick list for you.
Keep track of sheds, egg-laying, and so much more.
Track all your terrarium maintenance.
And so much more.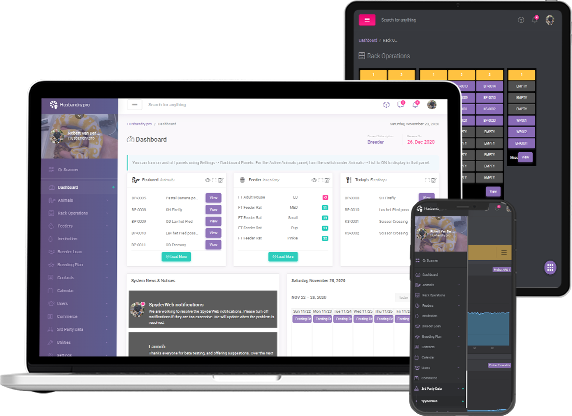 Other Features:
Optional publicly accessible URL for animals that you have for sale.
Look & Feel: Settings that allow you to change the look and feel of the platform at any time.
Cloud Access: Access from our desktop, tablet, or phone…anywhere, anytime.
Users: Single user or multiple user access to your data.
3rd Party Data: Data sharing with companies like MorphMarket and Spyder Robotics SpyderWeb Thermostats.
Encrypted Database: Some packages have data encryption applied to database entries to keep your data safe!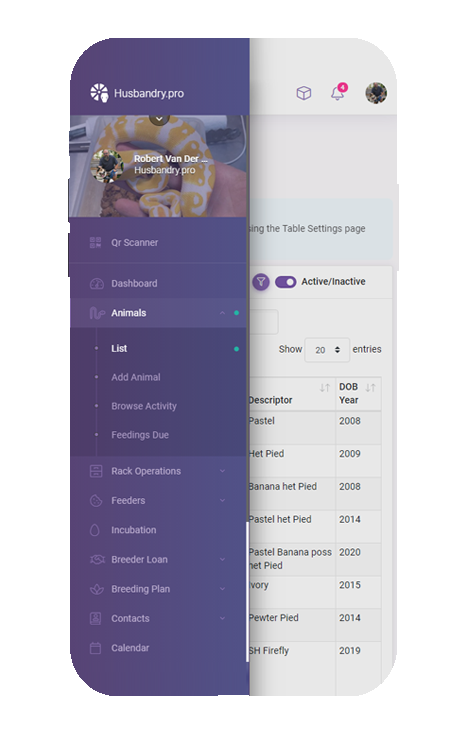 Free Personal subscription level, or free trial for 30 days on paid plans.
Learn more about subscriptions options here.
Why are we promoting this app?
Because we use this app to track all our reptiles in Pet Paradise stores and have found it the best of all we've tried! This Canadian-made app has multiple tiers to choose from based on level of animal care, and we highly recommend it for both hobbyists and commercial environments.