Recently viewed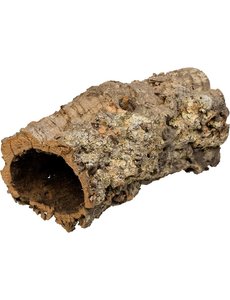 Cork Bark Tube Sized
C$

11.99

Excl. tax
In stock (20)
Unit price: C$0.00
*Sizes are based off of length not diameter*
Read more
Specifications
Brand:
Jurassic Reptile Products
Delivery time:
1-5 Business Days OR Same Day Pick up
Information
Create a naturalistic forest look in your terrarium!
Half-rounds can be used as natural hiding places & shelters.
Full-rounds can be used as shelters (lying horizontal); or plant holders (upright)
Additional Information:
Safe for all reptiles, amphibians, and arachnids (i.e. tarantulas).
Can be easily cut to any desired length or shape.