Recently viewed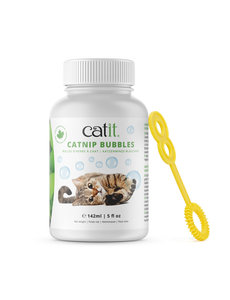 CatIt Catnip Bubbles 5oz
C$

10.99

Excl. tax
In stock (2)

Unit price: C$0.00
Specifications
Delivery time:
1-5 Business Days OR Same Day Pick up
Information
Directions: Dip the wand into the bottle and swirl it gently. Take out the wand and blow the bubbles in the direction of your cat.
Safety Instructions: This product is not intended for human consumption. Although this product is not intended for ingestion by cats, ingestion of small amounts is not harmful.
Ingredients: Water, bubble mix, vegetable glycerin, Canadian catnip oil.