Recently viewed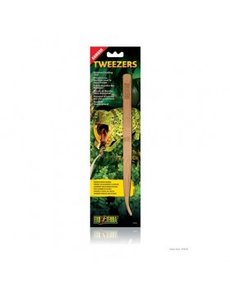 Exo Terra Bamboo Tweezers
C$

7.99

Excl. tax
In stock (2)

Unit price: C$0.00
Made from eco-friendly bamboo, the Exo Terra Bamboo Feeding Tweezers offer a sustainable alternative for regular tongs.
Read more
Specifications
Delivery time:
1-5 Business Days OR Same Day Pick up
Information
Bamboo grows much faster than regular wood, and when the root system is left intact, harvesting can take place without the need to replant.
Growing bamboo requires a minimum of pesticides, fertilizers and space. The flexible nature of the material prevents injuries to both feeder insects and your reptile.
Key Features :
Made from sustainable and renewable resources
Eco-friendly
Light and flexible, comfortable in use
Prevents mouth injuries and reduces stress
Great for feeding live or canned insects
Related products