Recently viewed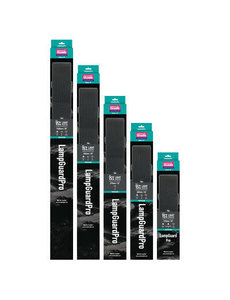 Arcadia Lamp Guard
C$

29.99

Excl. tax
Out of stock

Unit price: C$0.00
Specifications
Delivery time:
1-2 Weeks for most (Please call for precise restock times)
Information
This easy to use lamp cage has been designed by experts to allow as much light through the mesh as possible. This ensures high levels of protection while maintaining maximum levels of essential UV-B. We achieve this by using a specially chosen mesh size and shape, paint colour and by applying a thick gloss coating over the wire. By doing so, we have been able to ensure that as much light as possible passes through the mesh and that your animals remain well supplied for.
The unit is easy to fit, requiring just 4 suitable screws. It has also been fitted with hinges both sides to allow just 2 screws to be removed for fast, easy lamp changes wherever you place your UV-B system.
This Lamp Guard is rust resistant and can be wiped down when needed as part of monthly care to help ensure as much light as possible passes through the mesh and onto the animals. LampGuardPro has also been designed with multiple cable ingress points. This means that LampGuardPro can be used with reflected T8 and HO-T5 lamps with separate controllers and our HO-T5 linking 'ProT5' UV-B system.
It is vital that we protect our animals from all potential sources of harm. LampGuardPro will not only protect your animals from touching, or in the case of snakes, small lizards, frogs and inverts coiling around or sitting on a hot lamp, but it also helps guide electrical cables away from the lamp where they can be secured out of harm's way.
Each guard is 100mm / 4″ wide and 50mm / 2″ deep.