Recently viewed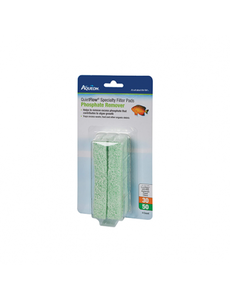 Aqueon Quiet Flow Specialty Filter Pad Carbon 30/50
C$

10.49

Excl. tax

C$13.99 Excl. tax
In stock (3)

Unit price: C$0.00
Specifications
Delivery time:
1-5 Business Days OR Same Day Pick up
Information
Aqueon® Specialty Filter Pads are designed to address common water issues. The pads are pre-cut to tit in the Aqueon® QuietFlow® LED PRO Power Filter Bio-Media Grid.
Phosphate Remover Pads help to remove excess phosphate that contribute to algae growth while trapping excess waste, food and other organic debris.