Recently viewed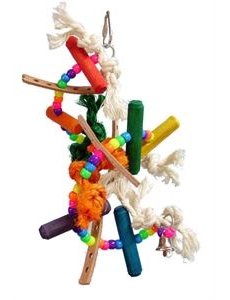 ZooMax Spiral 11" x 3"
C$

17.99

Excl. tax
In stock (1)

Unit price: C$0.00
Specifications
Delivery time:
1-5 Business Days OR Same Day Pick up
Information
Full of wood dowells, made of 100% cotton rope, sisal rope, with many vegetable leather parts, pony beads, with a small bell for more fun. Nontoxic dye. Assemble with a small wire, with a pear key ring for the top. This toy is not safe for a large parrot.