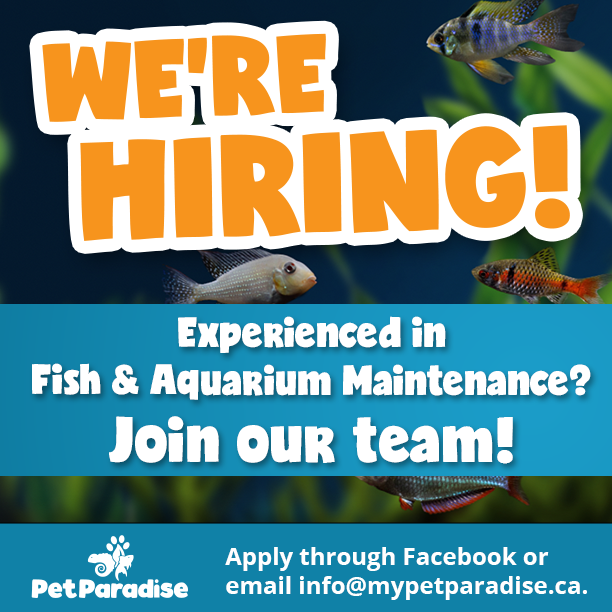 We're Hiring!
Are you experienced with Fish & Aquarium Maintenance? Yes?! Then we want you!
Join our team at Pet Paradise in our Fish & Aquarium department!
Responsibilities will include but not limited to: Caring for and maintaining all fish and pets according to store standards. Acknowledging and approaching customers and offering them advice on pets and products based on their needs and wants. Locating fish and products on behalf of customers. Answering the telephone. Providing information and other products and services to support the customer and their purchase. Receiving and arranging merchandise on shelves. Becoming proficient with using our POS System. Maintaining a clean and orderly environment in the store.
*Requirements: Experience with and passion for fish & aquariums. Experience as sales advisor or other customer service/sales role. Experience with a POS system. Experience with animal husbandry that is relevant to the store.
Job is located in-store at Pet Paradise- 1080 Adelaide Street North, London, ON.
Email resumes to
[email protected]
, or message them to us through our Facebook page: @petparadiselondon. Only the applicants chosen for interviews will be contacted. We thank everyone for their applications.
Interested in volunteering? Join the team at Pet Paradise and volunteer with us today. Download the application form here.