Pet Paradise, in London, Ontario, was founded by a local family who started the store in 1995. In 2018, it changed hands to a NEW local family with young kids excited about the opportunity to serve you.
Our mission is to have a wide variety of quality products available to you for dogs, cats, tropical fish, small animals, reptiles and birds, all while ensuring your experience is the best that it can be. We at Pet Paradise are dedicated to educating current and potential pet owners on the care and requirements of all pets.
With the goal of making Pet Paradise the best it can be, we began giving the store new life and a modern, more updated spin. Reptile and fish departments have been greatly improved, new products brought in, partnered with local adoption agencies to help find animals in need of new homes, and much more! After all these changes, we felt it was time to give the store's brand a facelift to match. Our new logo is a representation of what we stand for, where we are going, and that we will continue to go above and beyond in service to the customers and pets we love.
Did you know? We are famous for being the largest supplier of fish and reptiles in the Southwestern Ontario area!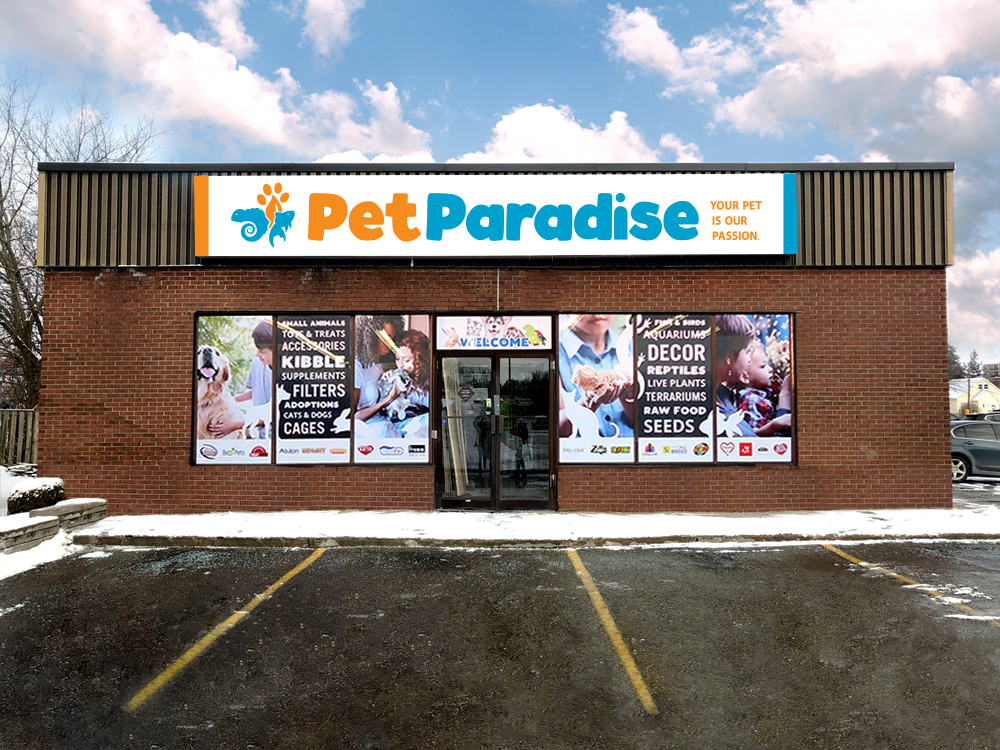 YouTube