Recently viewed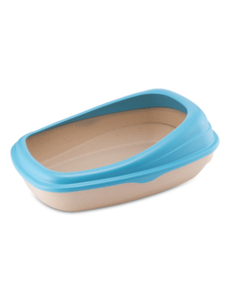 Beco Pets BecoTray Eco Friendly Litter Tray
C$

35.99

Excl. tax
Out of stock

Unit price: C$0.00
Specifications
Delivery time:
1-2 Weeks for most (Please call for precise restock times)
Information
An easy clean tray with a click-on hood to catch any kickback, keeping your floor litter free. Made from a unique bio-hybrid material that includes bamboo and corn starch plastic, this tray will last for years in your home whilst reducing your cat's environmental impact.
Dimensions: 16 x 51 x 40cm
BAMBOO & RICE HUSK
Bamboo fibres blended with rice husks, a by-product of rice farming, to create a degradable tray. The natural strength of bamboo makes them as tough and hard wearing as plastic alternatives.
This tray washes clean easily in warm soapy water. The hood can be detached easily meaning you can clean both parts separately to make sure you don't miss any spots. Spick and span for your feline friend.