Recently viewed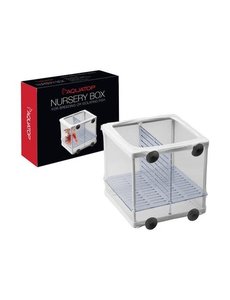 AQUATOP Aquarium Nursery Box 5.5"x6"x6"
C$

12.99

Excl. tax
In stock (1)
Unit price: C$0.00
Specifications
Delivery time:
1-5 Business Days OR Same Day Pick up
Information
Aquatop's Aquarium Nursery Box conveniently provides a safe haven for newborn fish fry and can also be used for isolating weak, sick or aggressive fish. Our Nursery Box includes a soft, mesh net and suction cup mounts making it easy to separate your aquarium creatures without sacrificing any additional space.
Features:
Keeps newborn fish safe
Isolates weak, sick, or aggressive fish
Removable divider to separate multiple fish
Ideal for Bettas
For fresh or saltwater aquariums