Recently viewed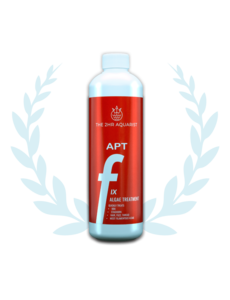 2Hr Aquarist APT F Fix
C$

19.99

Excl. tax
Out of stock

Unit price: C$0.00
Specifications
Delivery time:
1-2 Weeks for most (Please call for precise restock times)
Information
APT Fix cleverly targets the fundamental weakness of algae- their comparatively less developed protective cell walls. When spot-dosed, it instantly arrests algae growth while allowing plants to recover.
APT Fix uses an active compound that biodegrades naturally within 24hours, with no nasty residues.
Tanks with a lot of exposed, un-planted areas are far more susceptible to algae. Aim to have at least 70% of the substrate planted. The top algae trigger is organic waste and decaying matter.
APT Fix is an effective treatment for cyanobacteria/BGA (Blue-Green Algae). It is also especially effective for BBA (Black Beard Algae), hair/string/fuzz and most forms of filamentous algae. 
How to Use:
Spot-dose (apply directly to algae) up to 1ml per 10L every 24 hours.